~ MINISTRIES ~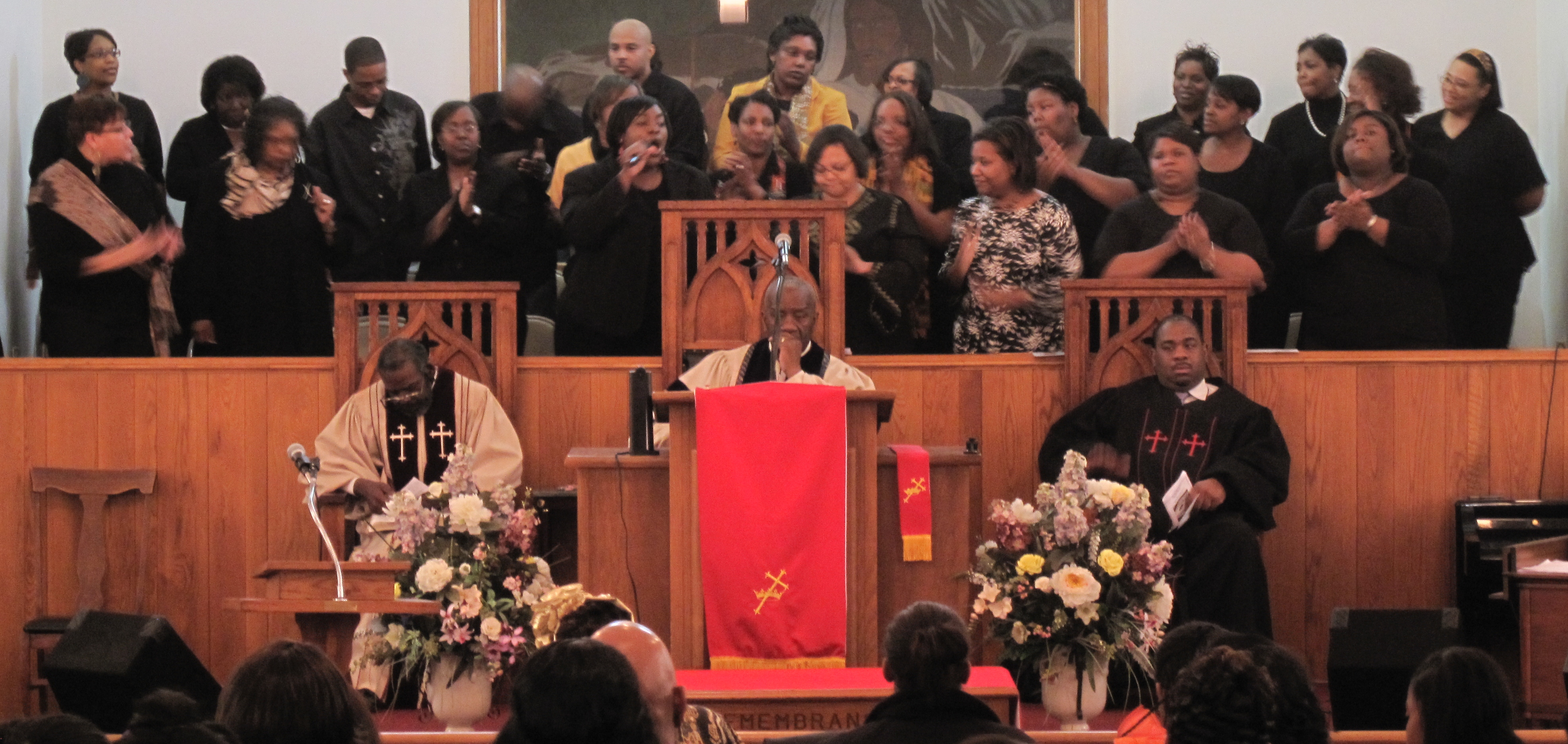 MUSIC MINISTRY:
The Music Ministry of Mt. Zion Missionary Baptist Church has an active partnership with our spiritual leaders in reaching souls for Christ. Both ministries play an intricate role in leading the lost to salvation. The music ministry has the task of setting the tone for the service and the atmosphere for deliverance. It is our responsibility to condition the hearts of the congregation and make them ready to receive from heaven through our spiritual leaders.
[Deacon Victor Morgan, Servant Leader]
MORE...

LAYMEN'S MINISTRY:
Provides the men of the Church with the opportunity for spiritual growth and growth in service to the Lord and his Church. Provides an avenue for nurture of one another within the congregation, outreach to others with God's love, both in word and in deed, and loving service to the Savior through serving others. Encourages the men of the Church to assume their role as head and spiritual leader of their respective families. For more information and meeting schedule, contact the church office. [Brother Willie Troy, Servant Leader]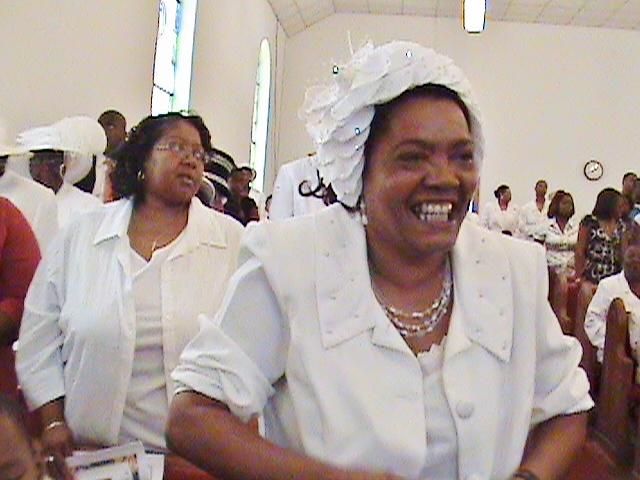 DEACONESS MINISTRY:
The purpose of the Mt. Zion Missionary Baptist Church Deaconess Ministry is to work in close alignment with all of the other ministries to meet congregational needs and be actively involved in all church programs. This Ministry is very valuable to the membership. The members of this ministry are wives and widows of the ministers and deacons. The mission is to promote family unity by supporting one another, socializing together, and loving one another. For more information, contact the church office. [Deaconess Pat Murphy, Servant Leader]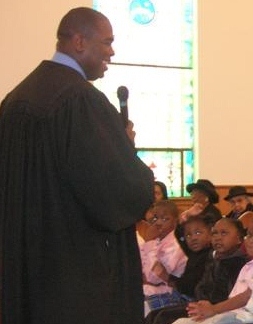 YOUTH MINISTRY:
We believe in our hearts at Mount Zion Missionary Baptist Church that our young people are not only leaders of tomorrow, but also the leaders of today! We have numerous ministry opportunities that will aid your young person in living out their full potential for Jesus Christ! Our vision is that we can Reach, Restore, and make Ready so we can Release them as a committed follower of Jesus Christ ready to fulfill their God ordained purpose of life. Bible Studies and activities for all ages of youth are conducted throughout the year. Our youth ministry goals are based on a foundation of worship, fellowship, discipleship and evangelism. The primary objective of this ministry is to help young people develop a personal relationship and a daily walk with Christ. For more information, contact the church office.
[Rev. John Lampley, Youth Pastor]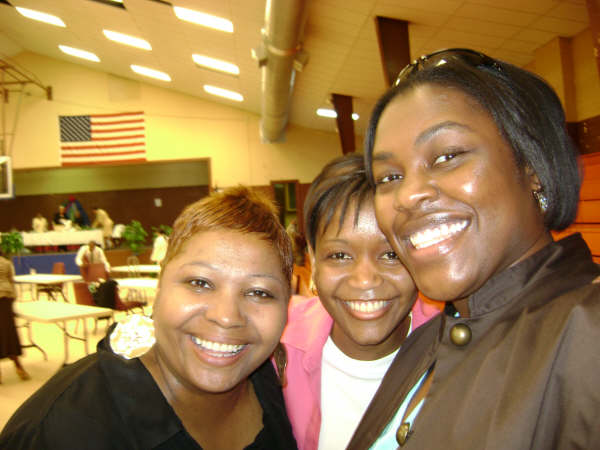 WOMEN'S MINISTRY:
This ministry is a resource for the women of our church and is designed to equip you to be Christ's presence in your homes and your workplace. With Christ as a model, we seek to impart His grace in your daily living. We fellowship and serve together in faith, love, and unity. Our mission is to be women who are committed to a deepening relationship with Christ through diligent prayer and the study of the scriptures. Through in-depth bible studies, heartwarming fellowships and special events offered throughout the year, you will have meaningful and fulfilling opportunities to enrich your heart, encourage your spirit, and expand your ministry. For more information and meeting schedule, contact the church office.
[Deaconess Queen Lowe, Servant Leader]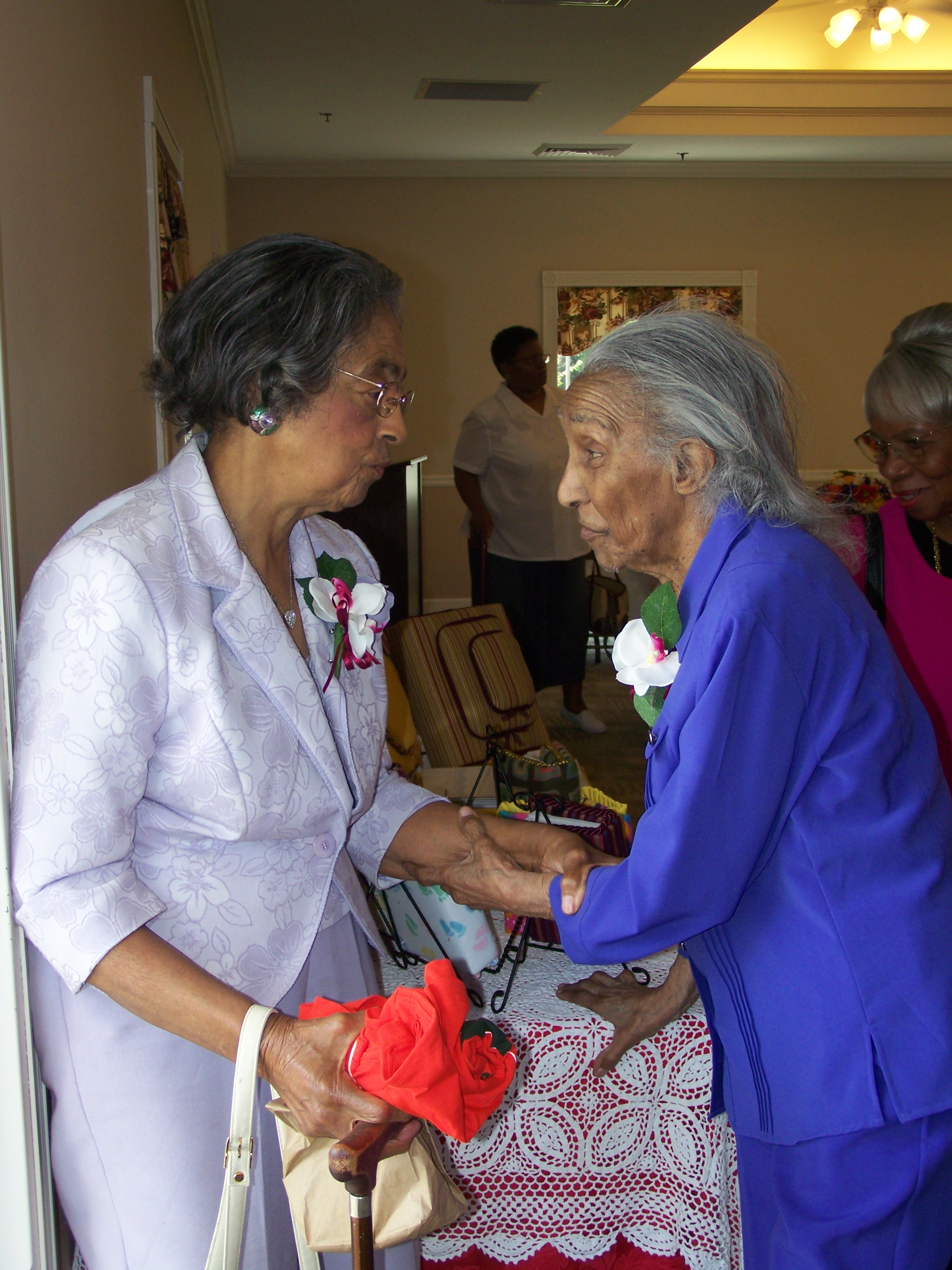 USHER'S MINISTRY:
Ushers at Mount Zion Missionary Baptist Church serve as the doorkeepers in the "House of the Lord". This dedicated group performs various duties and assignments which include: (1) greeting and seating worshippers; and (2) helping to make worshippers comfortable. Our ushers understand that their major responsibility is Evangelism. That is…"Helping to Win Souls for Christ" as they demonstrate the art of making members and visitors feel welcomed and comfortable…. thereby lending "Spiritual Dignity" to the Worship Service. For more information and meeting schedule, contact the church office.

[Sister Margretta Milner, Servant Leader]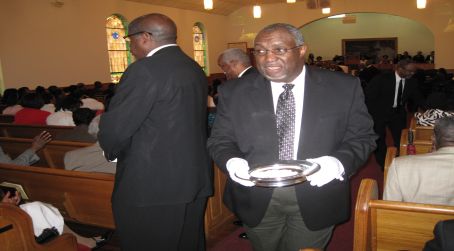 DEACON'S MINISTRY:
The office of deacon in the Mt. Zion Missionary Baptist Church is one of leadership and service. The men who have agreed to serve as a deacon in this church have agreed to be an example in spirit, love, devotion, and loyalty. The deacons serve under the leadership of the pastor and assist him in performing duties in order to free him for the ministry of the Word. The deacons support and work with the pastor as follows: To lead the church in achievement of its mission. To minister to believers and unbelievers. To care for the church's members and others in the community. To demonstrate Christ-like consecration, loyalty, prayer support and faithfulness to the church program. To visit the sick and needy. To encourage and strengthen new converts and the spiritually weak. To be available at the worship services for assisting the pastor in receiving new members and counseling new decisions. and to be able to serve the Lord's Supper. For more information, contact the church office.

[Deacon Mike Murphy, Servant Leader]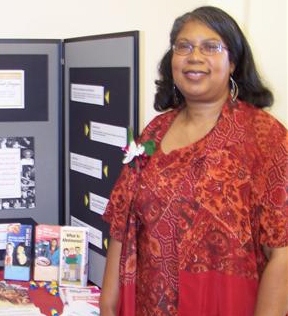 MATRONS MINISTRY:
The Matrons are an ancillary of Missionary Society and are witnesses for God's Simple Plan of Salvation to a lost world by demonstrating Christ In Us through various works of charity, comfort and encouragement to persons outside the church who are in need, regardless of their moral/spiritual situations. We serve as hands and feet of the Body of Christ to those not currently part of the God's Family, praying always that the unconverted may marvel at the sincerity of Christian love and attracted to the Author of it. For more information and meeting schedule, contact the church office
. [Sister Rainey McQueen, Servant Leader]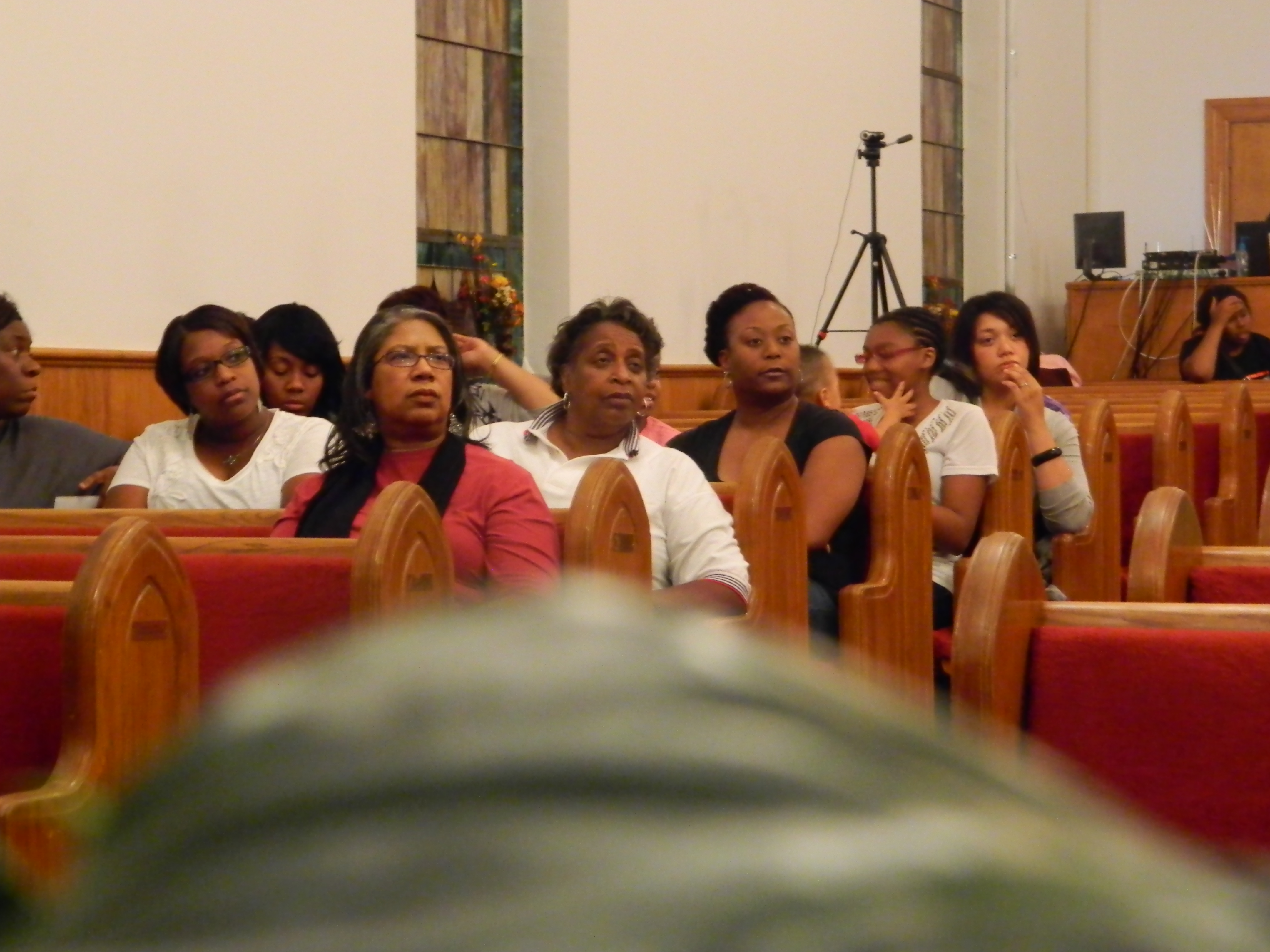 EVANGELISM MINISTRY:
The Evangelism Ministry exists to encourage and equip believers to share the love of God, model that love, and win people to Christ. Our purpose is to inspire, inform and involve all members of Mount Zion in the wonderful work of sharing the gospel. To do that, this ministry offers evangelism training to prepare God's people to share the Gospel. We also host special events which open up opportunities for people to share their faith. So join us as we train to be active messengers of God's truth. For more information and meeting schedule, contact the church office.
[Rev. Bernard Lark, Evangelism & Outreach Pastor]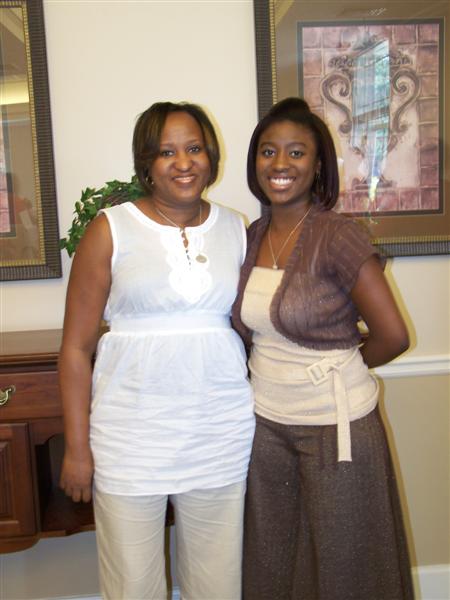 TRUSTEE MINISTRY:
The Trustee Ministry's purpose is to act as official and legal representatives of the church in all matters of a legal nature, including but not limited to entering into and signing contracts binding the church, notes or other instruments of debt, and filing and answering summons to court. Also, the mission of this ministry is to judiciously handle the business of the church which includes all legal matters, insurance, taxes, personnel and long range planning and finally to hold in safe keeping all related documents. For information, contact the church office
[Deacon Sam Howard, Servant Leader]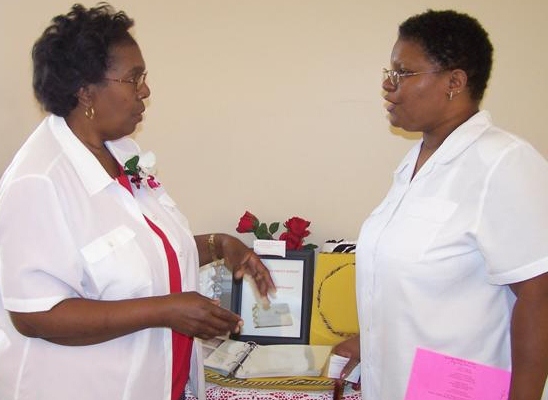 TRANSPORTATION MINISTRY:
The Mount Zion Missionary Baptist Church Transportation Ministry is an outreach ministry designed to provide safe and reliable transportation to all who desire to hear God's word, spread God's word, and fellowship in God's name. We take seriously our stewardship of providing quality Christian transportation to the community. Your Christian mobility and livability are our concern. Therefore, we are happy to provide you with church transportation to attend our worship services. With our church shuttle service, we will gladly pick you up for Sunday morning or our mid-week bible study and return you home. For more information, contact the church office.
[Deacon Bibby Morgan & Deacon Weldon Dudley, Servant Leaders]
SUNDAY SCHOOL MINISTRY:
The Mount Zion Sunday School is an essential disciple-making strategy of the Mount Zion Missionary Baptist Church. As such, Sunday School has proven its effectiveness by teaching biblical principles and godly living to people at every age and stage of life. The primary purpose is obedient response to the Great Commission: Making disciples who will fulfill the threefold mission of the church — evangelism, worship, and discipleship. The primary strategy is the intentional, systematic, development of leaders who can carry on the work of the ministry in our church. The primary curriculum is the Bible supported by appropriate teaching resources. The primary process is weekly, systematic teaching of Bible content and doctrine. The primary dynamic is the building of relationships that involve mutual commitment and accountability. For more information, contact the church office.
[Deacon Weldon Dudley, Servant Leader]